Your Partners in Integrative Reproductive Health
Customized Wellness Plans
Each patient starts with an "Initial Visit" during which your provider will create a customized treatment plan tailored to your unique needs. During your initial consultation, you and your provider will review your detailed health history and decide which of the following tools (listed below) would provide you with the best support to meet your goals.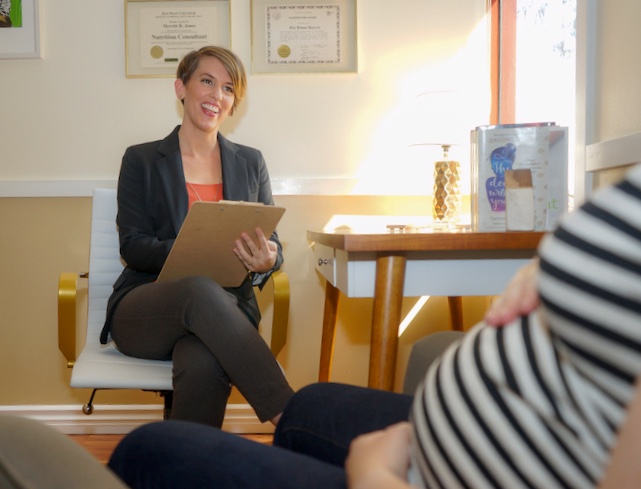 Custom Fertility Care Plans

Whether you've been trying to conceive for a few months or a few years, we can help you navigate which tools will best support you in optimizing fertility for your unique needs. Preparing the body for conception and pregnancy can get confusing, but our experienced doctors will take the time to review your case thoroughly and come up with a plan to help set you up for success.
IVF Retrieval + FET Support 
The latest research supports that 10 or more acupuncture visits within 6 weeks prior to an egg retrieval may support optimal retrieval success. Additionally, acupuncture before and after an embryo transfer has been shown to significantly increase success rates. Ask us about our IVF retrieval and transfer support options!
Integrative Endometriosis Care
This 3 phase care plan is centered around the three cornerstones of sustainably managing endometriosis: immune and gut health, hormone support and blood sugar balance. Our unique approach to endometriosis was designed by Dr. Merritt Jones, who is herself an endo warrior. This  approach can be done in conjunction with other therapies including excision surgery and/or medication use.
PCOS Management
Are the ups and downs of living with PCOS stressing you out? Are you feeling frustrated trying to figure out how to best manage your PCOS diagnosis given the limited options your gynecologist has offered? Whether you're trying to conceive, or are just seeking a more balanced, comfortable cycle, we know how frustrating living with PCOS can be, and we're here to offer hope, guidance and support.
Acupuncture for Labor Promotion
Looking to support your body in a smooth, comfortable labor process? We've got you. We typically recommend weekly acupuncture beginning around 34 weeks to begin preparing your body for labor. Or, if you're already approaching your due date or are past due, call us! We can support the body in moving into labor in a safe and efficient way. 
Breech Position Support
Is baby sitting breech? There's a lot you can do to encourage baby to flip naturally. We utilize a combination of gentle techniques to including moxabustion, safe positional exercises and acupuncture to help encourage baby to turn safely. If baby is not head down by about 32 weeks, this is a good time to schedule your breech support visits. Call us with questions, we're happy to help!
Postpartum Support Package
You did it! Congratulations on navigating pregnancy and delivery, we know you rocked it. Now, let's talk about recovery! Our team offers integrative postpartum recovery care for people in the "fourth trimester" and beyond. Care may include belly wrapping, acupuncture, cupping therapy, herbal medicine and nutrition recommendations to support lactation, energy, mood + more.
Acupuncture for reproductive health and fertility works with the nervous system, immune system, circulatory system, endocrine system and more to promote optimal reproductive health. Research supports that acupuncture can benefit fertility, irregular cycles, ovulatory disfunction, painful periods and more. Combining traditional Chinese medicine with modern techniques creates a unique toolbox to effectively bring the ancient wisdom of Chinese medicine into the modern world.
Learn more »
Nutrition plays a vitally important role in optimal reproductive health. Along with being a Licensed Acupuncturist, Merritt Jones is a Certified Nutrition Consultant and enjoys leading her team and her patients in creating optimal nutrition plans to help patients thrive. Each one of us has unique dietary needs and requirements, and part of our job as providers is to help our patients figure out what nutrition strategies will best fortify them with the unique nutrients their body needs to thrive.
Learn more »
As licensed Chinese Medicine Herbalists, we use herbs and supplements to complement our acupuncture and integrative medicine treatments to produce optimal results for fertility, endometriosis and women's reproductive health. Herbal and supplemental medicine, when used correctly, is a safe, effective, natural way to improve health and promote reproductive wellness without the unwanted side effects that many medications may have.
Learn more »
Lifestyle Evaluation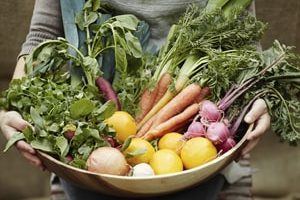 Along with evaluating your physical health, our providers will also address lifestyle, stress patterns, sleep, exercise and more to support you in achieving your reproductive health goals. Many modern day stressors like work and family life can feel overwhelming in today's busy world. Our team will work with you to come up with a lifestyle plan to reduce stress, promote healthy detoxification, optimal sleep and a more mindful way of living.
Functional Lab Work
Evaluating lab work through a functional medicine lens means taking a deeper look into the sometimes subtle clues the body is providing. Our clinic uses traditional lab panels as well as functional lab work where necessary to help get a complete picture of a person's health history. Lab consultations include lab work ordered through us or other providers you're working with. For existing patients only.
Infrared Therapy
Celluma is an FDA-accepted form of LED phototherapy that stimulate the mitochondria of cells with red light. This is significant for reproductive health, because the mitochondria are responsible for producing ATP which is the main supply of energy for the cell. Therefore, the better-functioning the mitochondria, the more energized and healthy the cell! Celluma naturally optimizes cellular  function to improve cellular health – the cornerstone of reproductive health and fertility.