Your Partners in Integrative Reproductive Health
Customized Action Plans
Whether you're looking for in-office care or want to take advantage of our telemedicine offerings, each patient will start with an "Initial Visit" during which your provider will create a customized treatment plan for you. During your initial consultation, you and your provider will review your detailed health history and decide which of the following tools (listed below) would provide you with the best support to meet your goals.
Acupuncture for reproductive health and fertility works with the nervous system, immune system, circulatory system, endocrine system and more to promote optimal reproductive health. Research supports that acupuncture can benefit fertility, irregular cycles, ovulatory disfunction, painful periods and more. Combining traditional Chinese medicine with modern techniques creates a unique toolbox to effectively bring the ancient wisdom of Chinese medicine into the modern world.
Learn more »
Nutrition plays a vitally important role in optimal reproductive health. Along with being a Licensed Acupuncturist, Merritt Jones is a Certified Nutrition Consultant and enjoys leading her team and her patients in creating optimal nutrition plans to help patients thrive. Each one of us has unique dietary needs and requirements, and part of our job as providers is to help our patients figure out what nutrition strategies will best fortify them with the unique nutrients their body needs to thrive.
Learn more »
As licensed Chinese Medicine Herbalists, we use herbs and supplements to complement our acupuncture and integrative medicine treatments to produce optimal results for fertility, endometriosis and women's reproductive health. Herbal and supplemental medicine, when used correctly, is a safe, effective, natural way to improve health and promote reproductive wellness without the unwanted side effects that many medications may have.
Learn more »
Lifestyle Evaluation
Along with evaluating your physical health, our providers will also address lifestyle, stress patterns, sleep, exercise and more to support you in achieving your reproductive health goals. Many modern day stressors like work and family life can feel overwhelming in today's busy world. Our team will work with you to come up with a lifestyle plan to reduce stress, promote healthy detoxification, optimal sleep and a more mindful way of living.
Functional Lab Work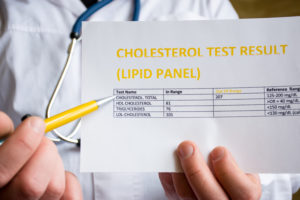 Evaluating lab work through a functional medicine lens means taking a deeper look into the sometimes subtle clues the body is providing. Our clinic uses traditional lab panels as well as functional lab work where necessary to help get a complete picture of a person's health history. Lab consultations include lab work ordered through us or other providers you're working with. For existing patients only.
Telemedicine
Ideal for long distance clients, or folks who are not intersted in acupuncture, but would still like to work with us to create an integrative health plan centered around your unique reproductive health needs. With this option we will create a custom treatment plan which will include nutrition therapy guidance, herbal and supplemental recommendations, lifestyle evaluation and support, lab recommendations if appropriate and more.
Fire Cupping 
Curious about cupping? Michael Phelps made this modality popular in the 2016 Olympics, but cupping has actually been around for thousands of years. Traditionally used to soothe achey muscles and support the immune system, cupping is a wonderful tool for back and shoulder issues, and can also be helpful for immune support, stress, mastitis and more.
Gua Sha with Essential Oils
Gua sha is a traditional Eastern Medicine technique using a blunt tool gently scraped along the back, neck and shoulder muscles to break up "stuck" tissue and promote optimal blood flow. It can be helpful for lymphatic drainage, immune support, back and neck pain, and for generally promoting better circulation.
Castor Oil Pack w/ Chinese Herbs + CBD Oil
This one is for the folks dealing with painful periods, endometriosis, and/or fertility challenges. Castor oil has long been used to help with "stasis" in the pelvic area. Combined with Chinese herbs to promote blood circulation and CBD oil to reduce pain, this winning combination works magic on the reproductive organs, and feels sooooo good.
Moxabustion aka "Moxa"
Moxabustion is a traditional practice using gentle heat therapy to warm specific areas of the body. Moxa can be used to promote better circulation, reduce pain, reduce menstrual cramps, improve fertility, turn a breech baby and more.
In-Depth Endometriosis Program
This is 3 phase program centered around nutrition therapy, lifestyle and acupressure (done at home) to support people living with endometriosis in thriving.
Call 619-512-9783 or email [email protected] to learn more!
Collaborative Care
For patients working with other care providers like Reproductive Endocrinologists (REs), Naturopathic Doctors, Pelvic Floor Physical Therapists, Chiropractors, Midwives, OB/GYNs etc, our team will happily work in tandem with your other care team members to help optimize the care you are receiving. Whether you're about to jump into IVF, are working on managing endometriosis pain, or just generally want to be sure all of your care team providers are on the same page, we love collaborating with other providers.
IVF Acupuncture
For patients undergoing IVF, acupuncture before retrieval as well as before and during the transfer have been researched and shown to significantly improve IVF success rates. We offer on-site acupuncture services at any San Diego/La Jolla based clinic embryo transfer day, and also offer custom treatments before retrieval and transfer to help optimize egg quality and follicle count, and to optimize the uterine environment for a successful transfer.