Natural Reproductive Health Specialists
Now offering appointments 7 days a week!
Book online below, or call/text 619-512-9783 for scheduling support.
NOTE: Some appointment availability may not be visible online — please call or email if you do not see a time that works for you — we're happy to help!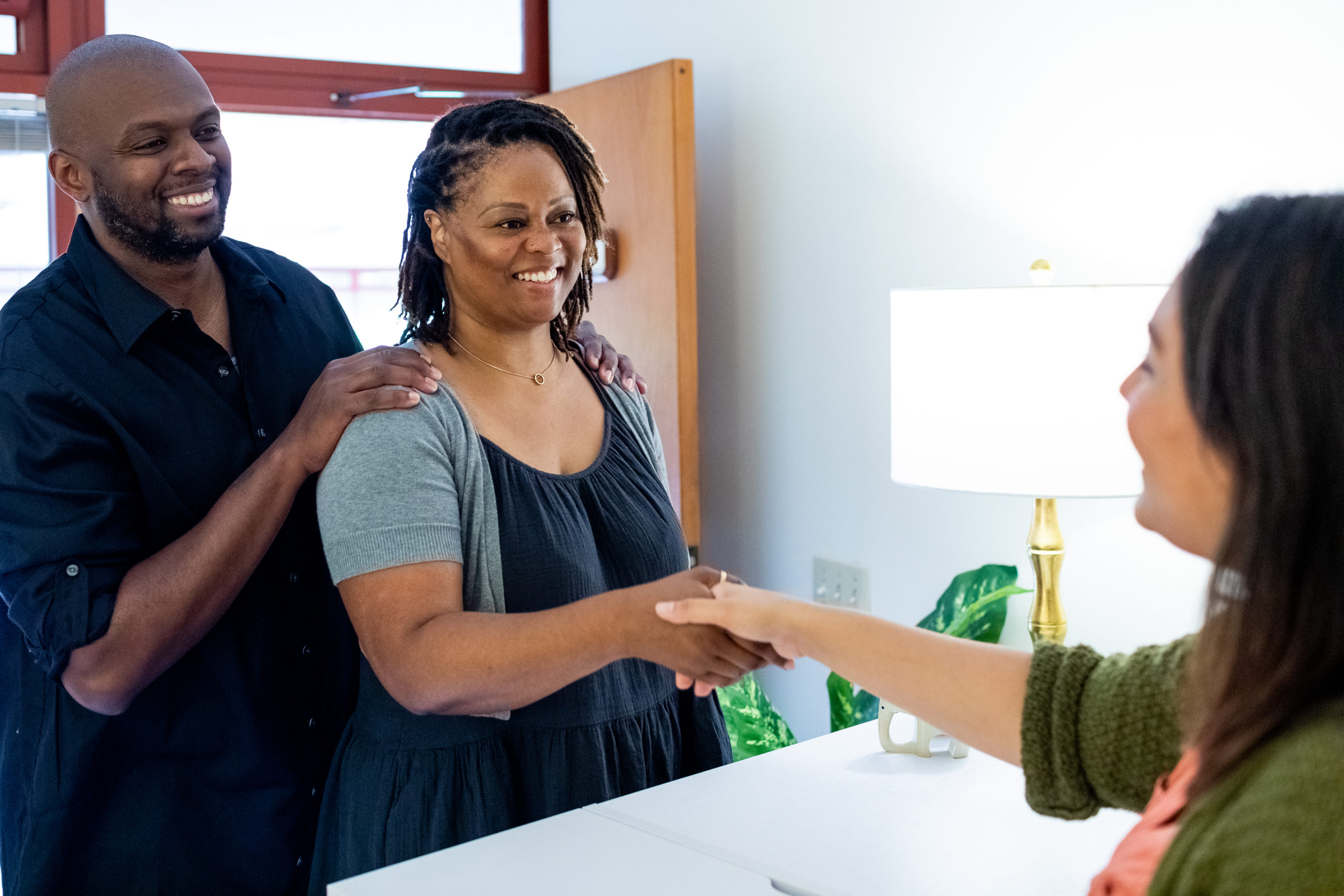 Complimentary 10-Minute Call
Have Questions? We're here to answer them! As leaders in the integrative reproductive health field here in San Diego, rest assured, we've seen a case like yours before and we're here to help. We take pride in our work and we genuinely love what we do — we would love the opportunity to connect with you.
Schedule a complimentary initial phone consultation above or call/text (619) 512-9783 to speak with one of our doctors — get your questions answered. No obligation to book. 
Billing
Fee Schedule
New Patient Visit: $125, 50-minute virtual visit. This is the time for you and your provider to review your health history in detail and lay the groundwork for supporting you in achieving your goals. This initial visit includes your custom treatment plan.
Return Patient Visit: $97/visit, 60 minutes. Packages available! Please call or email for details.
On-Site Embryo Transfer Acupuncture: $595/up to 3 hours. Please call to schedule — subject to availability + location.
Home Visits: $250/hr. Please call to schedule — subject to availability + location.
Ask Us About Our Patient Scholarship Program!
We now offer a limited number of integrative reproductive health scholarships to help bring our services to those who would not otherwise be able to afford integrative care. Interested applicants may reach out to [email protected] to learn more. BIPOC and LGBTQI community encouraged to apply.
Insurance + Billing
For questions on billing and fees, please contact us directly – we're happy to provide details! See info here on your right to a "Good Faith Estimate."
We do not bill insurance, however we are happy to provide you with an insurance super bill, (aka, a coded receipt) that you may submit to your insurance company directly for possible reimbursement. Payment is due at time of service.
After You've Booked
Once your appointment is booked, you will receive a welcome e-mail with a link to your new patient portal in JaneApp. Please fill out and submit all forms sent from JaneApp at least 24-hours before your scheduled appointment. If your forms are not received 24-hours before your appointment, you may be asked to reschedule.
If you're coming in for acupuncture, please arrive to your appointment early and wear comfortable and loose fitting clothing if possible.
Waitlist
Don't see a time that works? We ARE accepting new patients, however popular times (like evenings and weekends) tend to go quickly. We will do our best to accommodate your scheduling needs, and would be happy to add you to our waitlist — patient's schedules shift often, so please don't hesitate reach out, we'd really love to work with you.
To join the waitlist, or for other inquiries regarding scheduling, please text (619) 512-9783 or email [email protected]. We look forward to working with you!
Inclusivity Statement
Natural Harmony Reproductive Health is an inclusive practice dedicated to serving those seeking better health and wellness. We welcome diversity and do not discriminate on the basis of race, color, religion (creed), sex, gender expression, age, national origin (ancestry), disability, marital status or sexual orientation; all are welcome!
Location & Contact
Address: 1545 Hotel Circle S. #185, San Diego, CA 92108
Email: [email protected]
Phone: (619) 512-9783